Camp Horizons
Ages 9-16
Equestrian Day Camp
Equestrian Day Camp in HARrisonburg, va
Camp Horizons' Equestrian Day Camp is open to all levels of riders ages 9 – 16. Our experienced Equestrian Director, Jenny Nichols, has worked with horses for over 20 years. Jenny and her team will improve a rider's confidence and skills whether your camper is with us for one week or the whole summer! Campers spend time at the barn for 2 horse back riding lessons each day along with horse care and pony games. Campers will also have opportunities to visit camp's pool and farm! Register today–spaces are limited!
Register Now!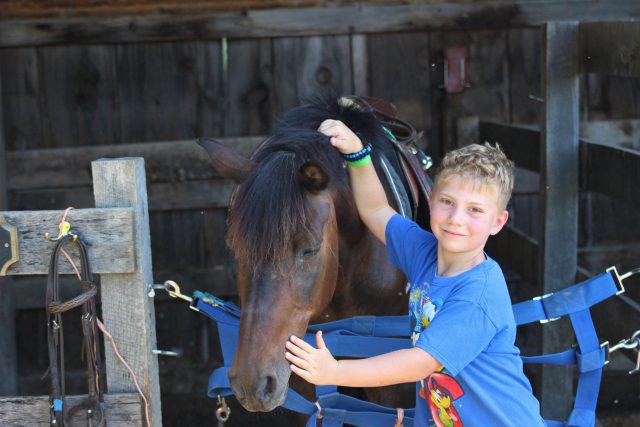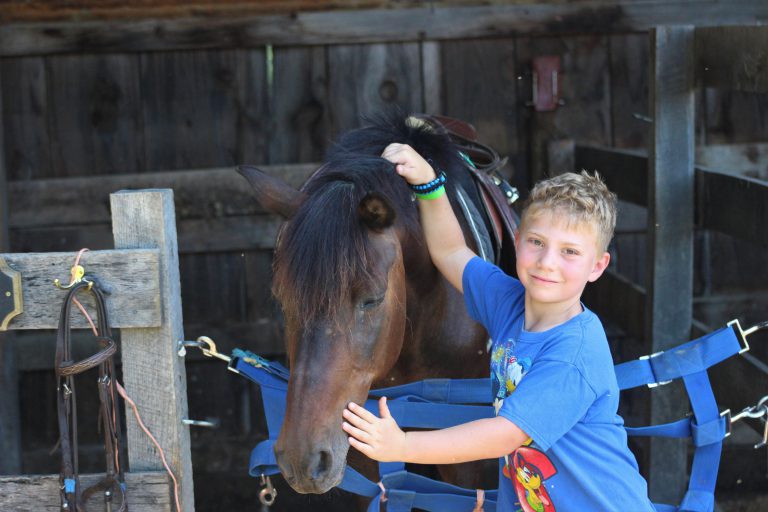 Equestrian Learning Areas:
Horse behavior and senses
Breeds, colors, and markings
Basic management (types of feed, hay, supplements, watering)
Stable management
How to halter and lead
How to groom
How to tack your horse
And many more topics!
 Camp also includes:
Arts and crafts
Swimming
Farm
Morning and afternoon snack
---
Equestrian Day Camp Dates and Fees:
Equestrian Day Camp runs Mon – Fri, 8:00 am – 5:30 pm. $450.00 per person/ week.
Week 1: July 20 – July 24
Week 2: July 27 – July 31
Week 3: Closed
Week 4: Closed
Week 5: August 17 – August 21
Phase 3 Safety precautions:
Temperature checks daily upon arrival (campers and staff)
Lessons and group sizes will be limited
Masks worn by staff when social distancing is not possible
Horse care brushes disinfected daily
All horse tack, helmets, boots are disinfected daily
Individually spaced out storage for helmets and boots

Campers are encouraged to bring their own riding boots and helmets, but may also borrow our sterilized materials